Enterprise Remote Access and Support for Mobile Workers Anywhere and on Any Device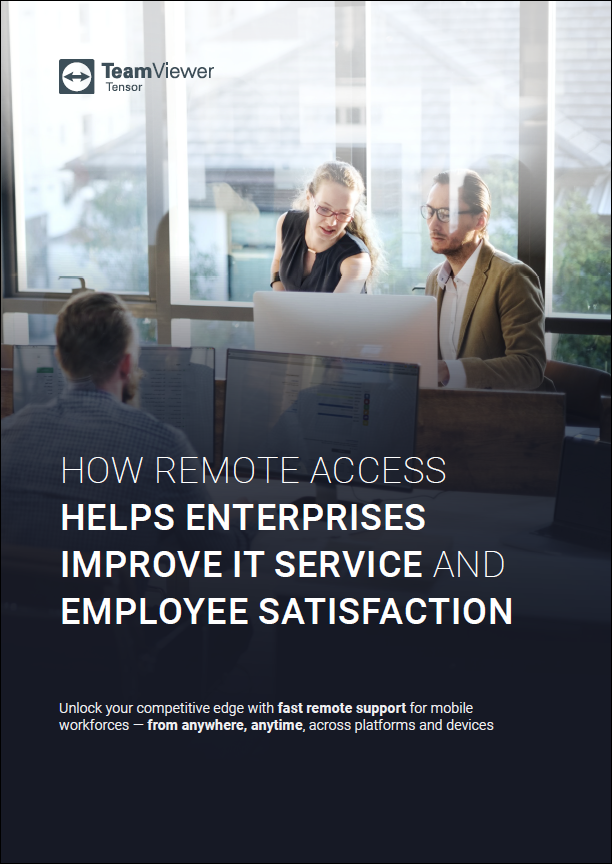 Learn how Your Enterprise can reduce IT support time by 50%.
The impact of remote access is outstanding for productivity, employee retention, and of course the bottom line. IT support teams need to be prepared to assist more end users quickly and efficiently with the right tools.
In this eBook, discover how enterprise IT support teams can use remote access to troubleshoot and resolve technical issues faster and more efficiently for mobile workers globally.
Remote Control: fix support issues in minutes as if you were there in person.
Show and Tell: securely share screens to identify and verify the issues.
Help More People in Less Time: increase IT productivity and improve employee satisfaction with less disruption.