Evolution of the Service Experience: The Aftermarket Becomes the Driver of Differentiation and Value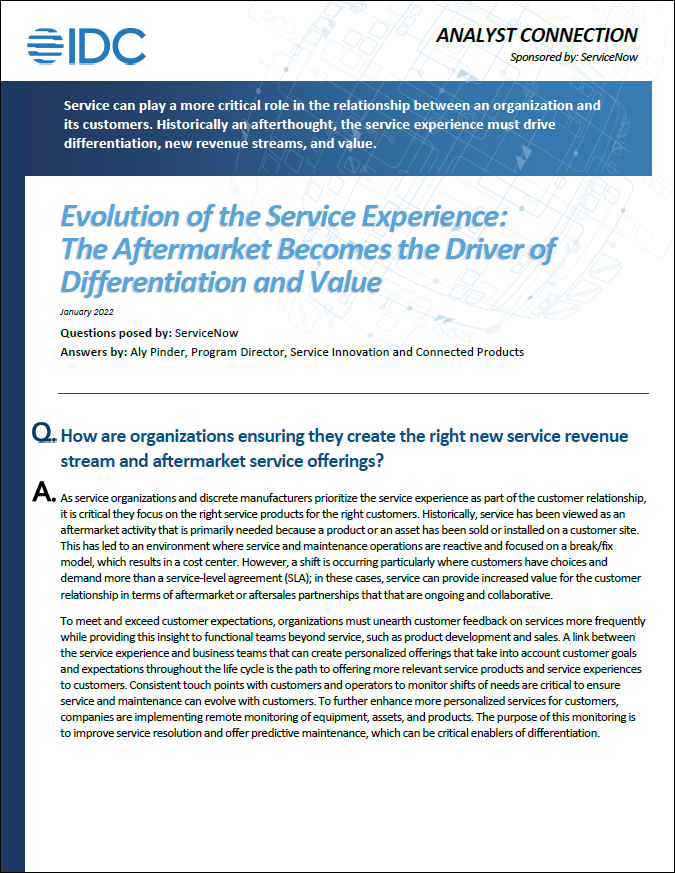 As service organizations and discrete manufacturers prioritize the service experience as part of the customer relationship, it is critical they focus on the right service products for the right customers. Historically, service has been viewed as an aftermarket activity that is primarily needed because a product or an asset has been sold or installed on a customer site.
This has led to an environment where service and maintenance operations are reactive and focused on a break/fix model, which results in a cost center. However, a shift is occurring, particularly where customers have choices and demand more than a service-level agreement (SLA); in these cases, service can provide increased value for the customer relationship in terms of aftermarket or aftersales partnerships that are ongoing and collaborative.
Download this whitepaper to know how better service experiences and outcomes improve the customer's operations, productivity, and business.