Effective Planning Is the Key to Enterprisewide Visibility and Strategic Alignment— So Roadmap It!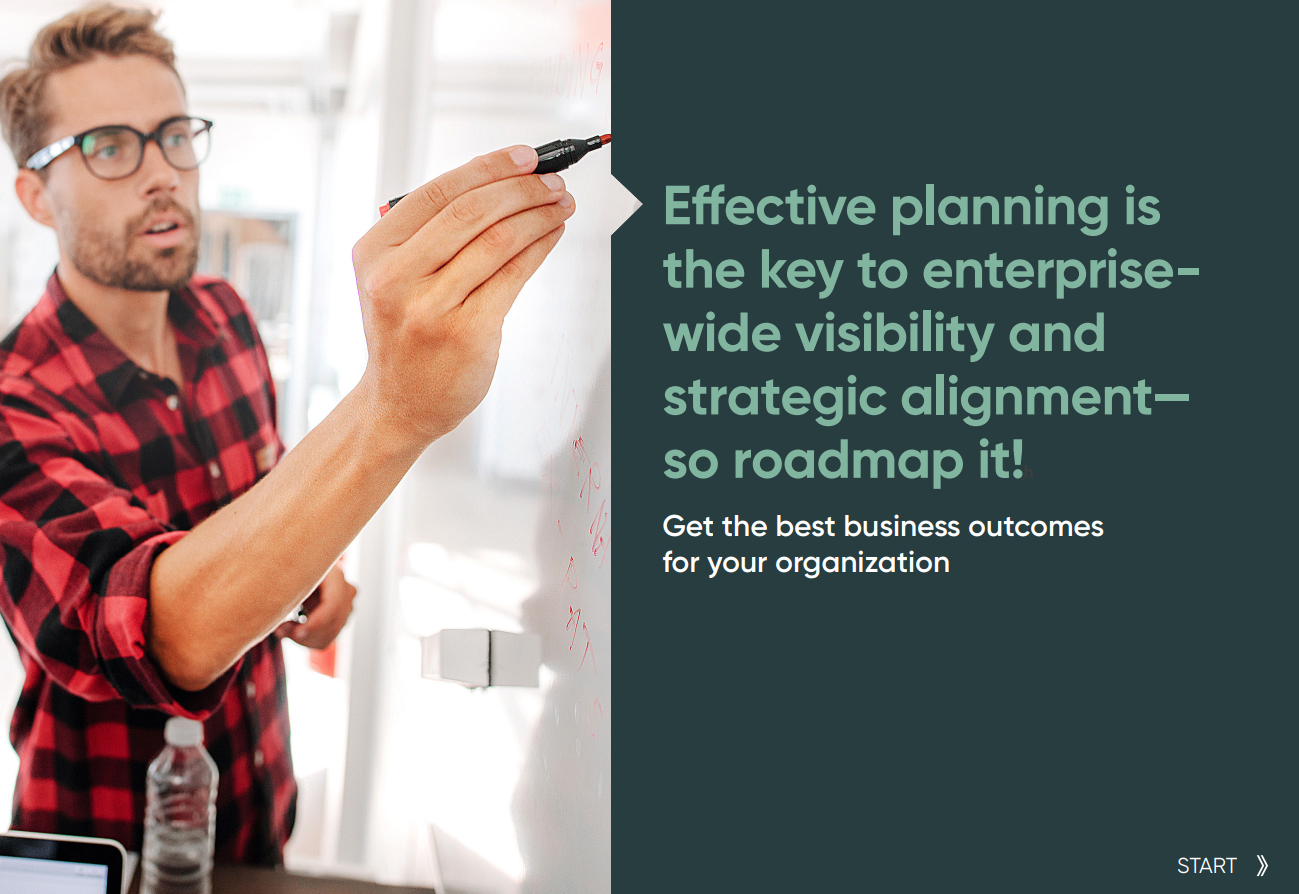 To stay ahead of your competition, you need to make better, faster decisions by enabling ongoing visibility into projects across your organisation. That's why about 75% of business leaders will use roadmap planning tools by 2023, according to Gartner®.​​
Read this eBook to learn what effective roadmap planning looks like and see how you can implement a game-changing, adaptive planning approach.​