Five Ways to Strengthen Customer Experience with AI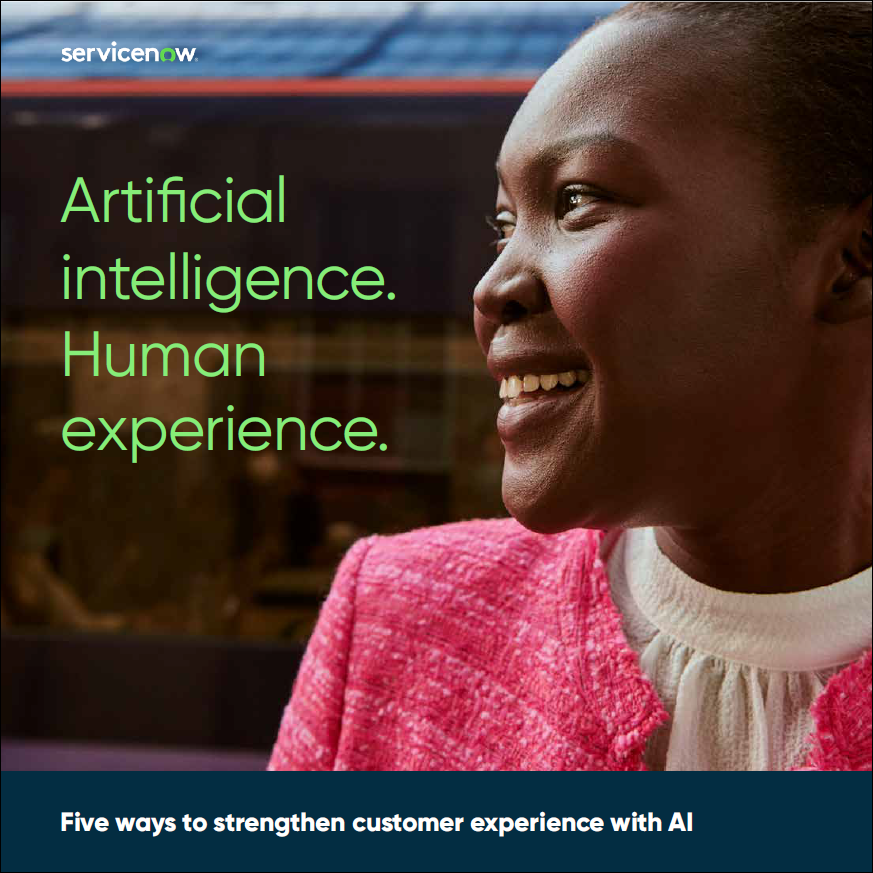 AI helps organizations respond faster and smarter to what customers want today. It makes it easier to deliver personal and connected experiences at scale, and it has the predictive power to enable us to anticipate needs. With AI on your team, customer service can be proactive, and your people can be more productive.
AI is an umbrella term that covers a range of software technologies that can interpret data, support and automate decisions, and take actions.
At ServiceNow, AI includes:
Machine learning (ML)
AI-powered search
Content understanding technologies such as natural language processing (NLP)
Predictive analytics
Download this whitepaper to learn about five ways you can use AI to strengthen the experience for your customers.