Employee Engagement: The Key To Great Customer Experiences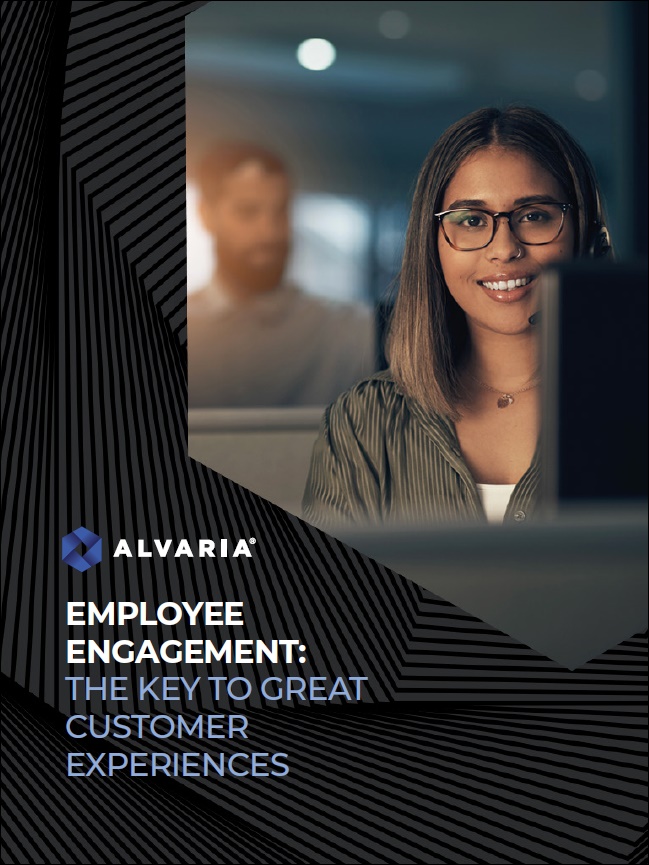 In order to achieve sustained performance improvements, agents need clear goals against which to benchmark their performance. They also need consistent (preferably daily) feedback that allows them to track their performance over time.
This guide explains a few of the ways that today's leading companies are using technology to create a great employee experience, improve employee engagement, and—in turn—deliver world-class customer experiences.
About Alvaria

Alvaria helps organizations efficiently manage and engage the modern workforce and connect compliantly with customers and prospects. Our open, innovative multi-platform is purpose built for two core competencies: a feature-rich, intuitive, and intelligent workforce engagement management platform, and a multi-channel proactive compliant outreach platform. Alvaria, the result of the merger of world leaders – Aspect Software and Noble Systems – is proudly celebrating 50 years in business reshaping customer and employee experience.