Global manufacturers face unprecedented challenges in managing sourcing and supply management of electronic components and related commodities. The rapid changes due to supply market volatility, part complexity, shortening lifecycles, and unique cost drivers make it very challenging for sourcing professionals to plan appropriately. In the current COVID-19 environment, the changes are amplified and include rapidly changing demand forecasts, supply shocks and more.
The first step to gaining control of electronic component sourcing is fully understanding the nature and impact of these challenges. As such, Supplyframe sponsored a market study conducted by Dimensional Research with over 200 sourcing, product operations, and supply chain professionals about their current challenges and best practices surrounding electronic component sourcing. In this webinar, Supplyframe will present their findings and insights to guide transformation of current processes to drive greater agility, reduce risk, and improve product lifecycle margins. New insights drawn from the current impact of the Covid-19 pandemic on the global electronics value chain will also be shared. Following these results, Supplyframe will demonstrate a solution available today to empower new product introduction and strategic sourcing teams to address these key challenges.
Sponsored by:

About Supplyframe:
Supplyframe unifies new product sourcing and strategic sourcing for electronic components by de-risking components early in the design phase, improving collaboration between engineering and sourcing, reducing the time spent on analyzing parts, and automating key aspects of the quoting process.
Speakers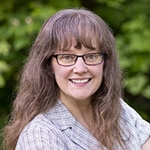 Diane Hagglund
Founder & Principal
Dimensional Research
Diane Hagglund has over 20 years of experience researching enterprise technology, examining the challenges and opportunities present across a wide range of markets.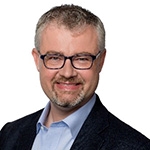 Richard Barnett
Chief Marketing Officer
Supplyframe
Richard is a supply chain industry veteran with over 30 years experience focused on developing and delivering innovative supply chain management software solutions.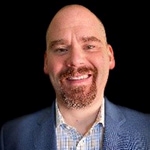 Ed Sosnowski
Director
Solution Engineering
Ed has a rich mix of supply chain and ERP software experience as well as operational excellence leadership roles in multiple industries spanning over 20 years.