Discover the recipe to transform your product formulation strategy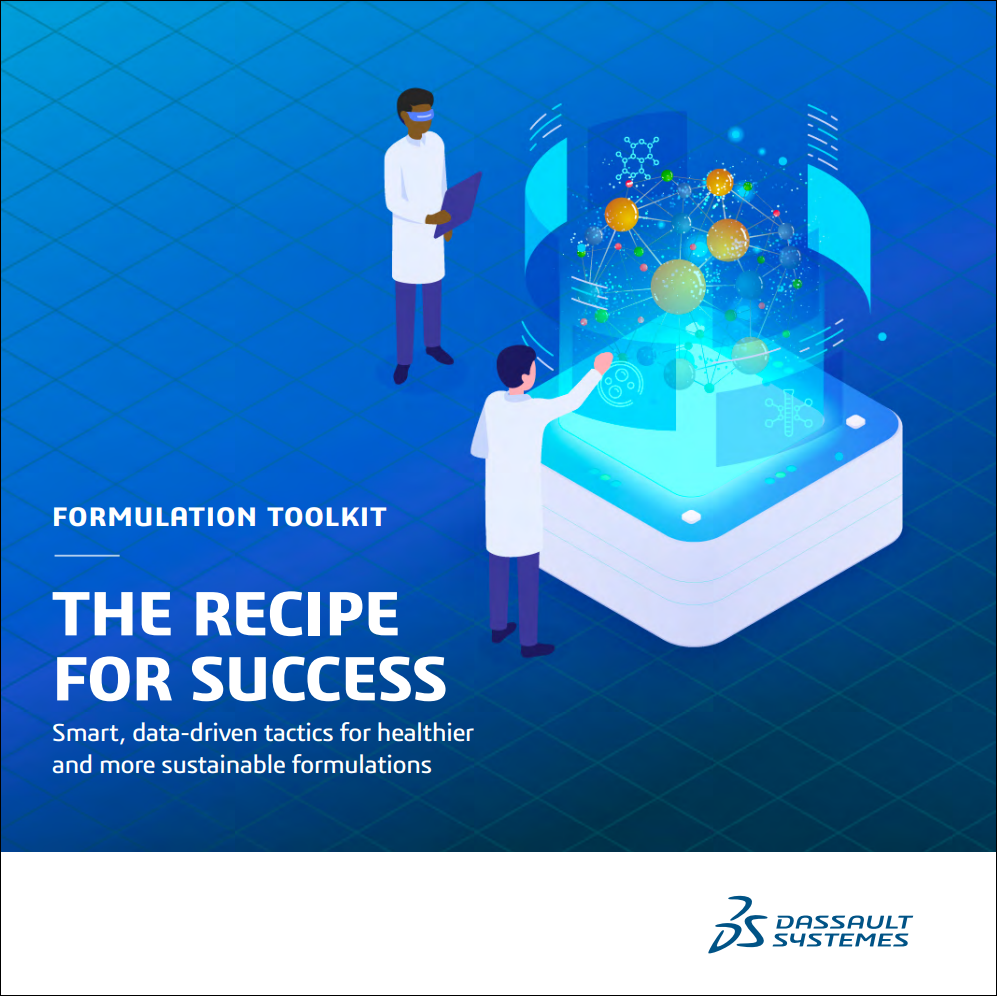 Explore the four pillars of a successful product formulation approach
Can CPG companies reduce the time and cost of product formulation while maintaining quality?
Explore the approach to deliver healthier, more natural and more sustainable product formulations. This executive ebook contains the end-to-end strategy to transform your product formulation processes. Opt for a data-driven strategy powered by smart technology on the 3DEXPERIENCE® platform. Armed with the right strategy, you'll be able to deliver optimal formulas which balance:
Nutritional Score
Cost
Sustainability
Ingredient interactions
Performance specifications
In this executive playbook, discover inspiring success stories and actionable plans to discover how to launch more sustainable formulations with speed, quality and cost savings.