Delivering Unparalleled Security with Superior Economic Value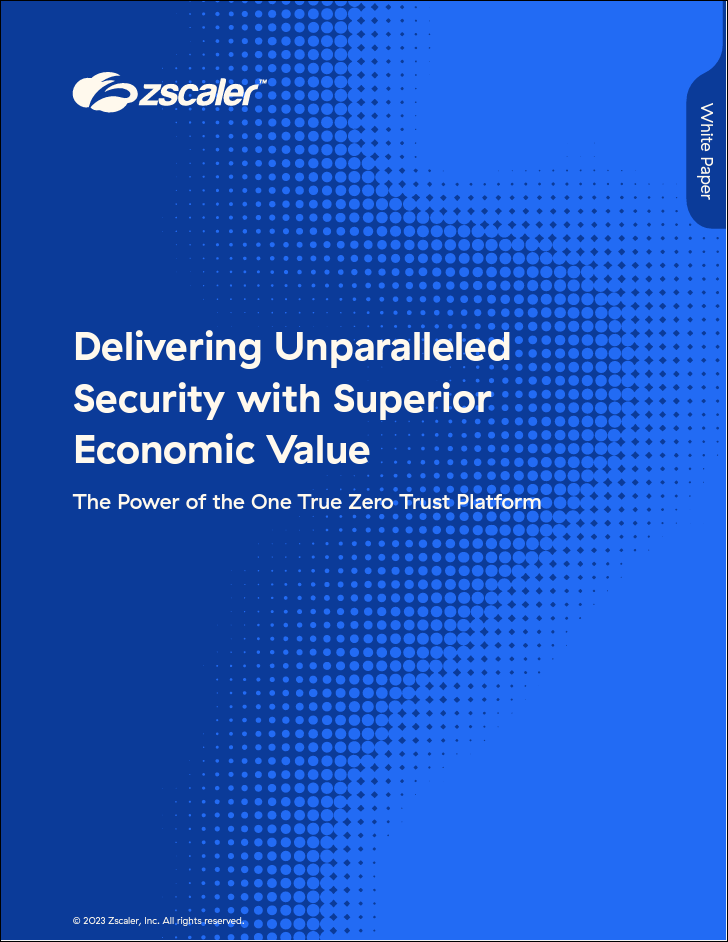 Cloud and hybrid environments have become the norm, and employees are working from thousands of locations, using unsecured devices, and taking up bandwidth with unproductive apps. This creates expensive challenges for teams trying to secure today's environments with yesterday's security architectures.
But organizations' security, network, and IT functions are constantly tasked to do more with fewer resources—particularly during times of economic uncertainty. So, how can they securely enable this transformation while minimizing costs?
This ebook details how Zscaler delivers superior economic value than perimeter-based architectures. Learn how the One True Zero Trust Platform:
Optimizes IT costs
Improves operational efficiency
Enhances productivity and collaboration
And much more