Creating time for creative work.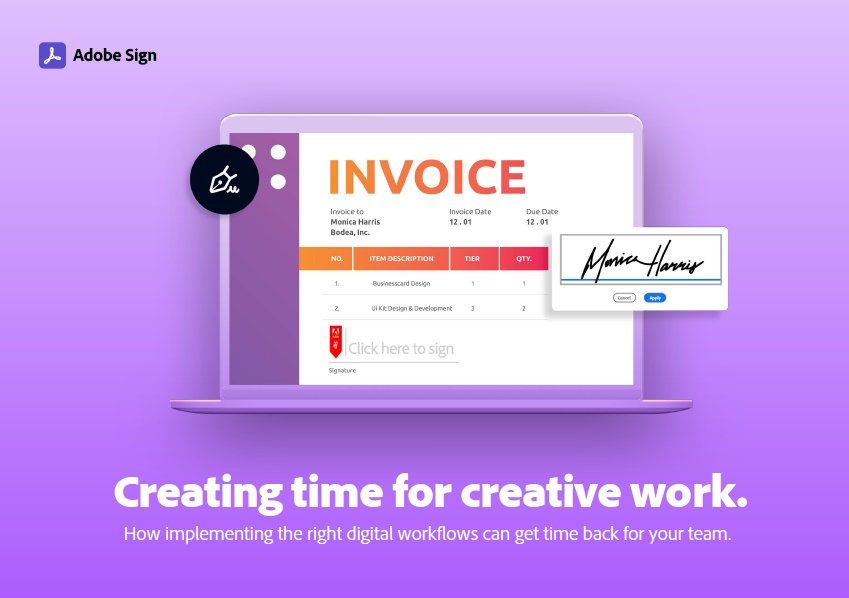 When you optimize your creative process with e-signatures from Adobe, a brand you already know and trust, you can streamline your workflows, strengthen the quality of work, and have more time to do the work you love.
Creative leaders don't just need creative tools — they need tools that keep their entire projects on track and successful. This includes an easy-to-use e-signature solution such as Adobe Sign. The right e-signature solution can advance a creative project at every key step of the way, streamlining the process and providing opportunities to strengthen the quality of work.