Busting common myths about Adobe Experience Manager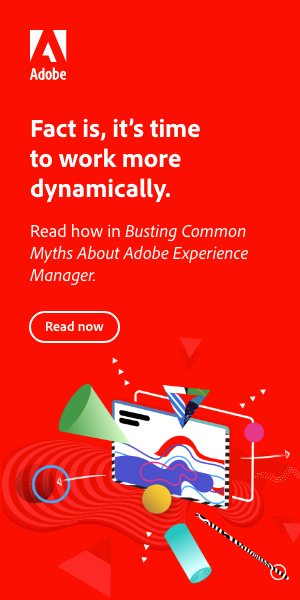 See how three common myths stack up in reality.
Put an experienced market-leader to work for your business and transform your digital offering with a dynamic, progressive and productive platform that will accelerate your speed to customer.
Whilst many enterprise and mid-sized businesses understand that Adobe Experience Manager is a high-quality digital experience management platform, some consider that it's "too costly," "too complex to manage," or "too difficult to integrate" for their needs. This paper will consider these myths and see how they stack up in reality.