Bring your creative vision to life, with Lenovo Workstations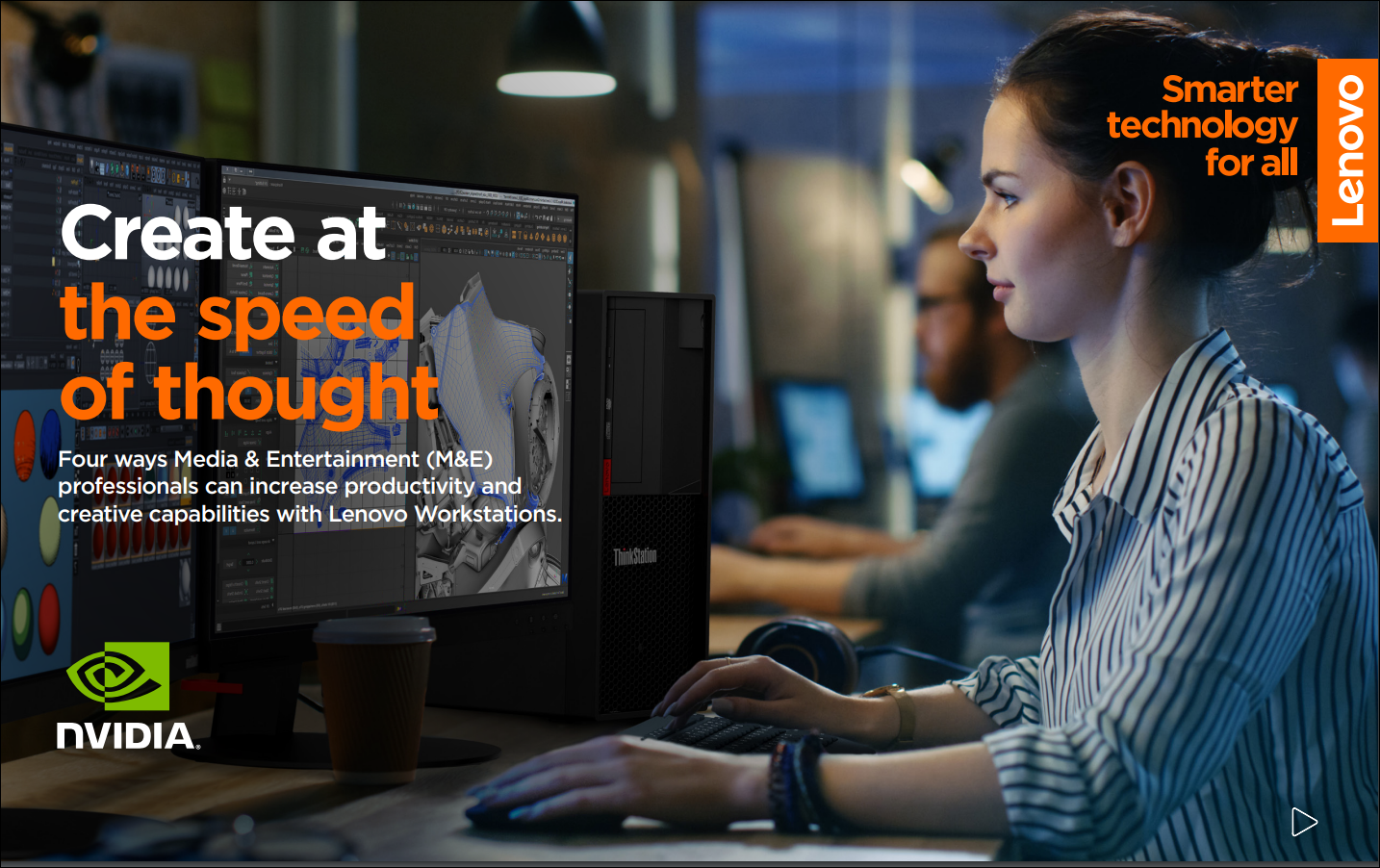 Your creativity knows no compromise, nor should your technology. You need powerful hardware to handle the increasingly complex, sophisticated applications, images and effects that are a central to the media and entertainment sector. And you need it to work at the same speed as you do.
Find out in our eBook five ways that Lenovo Workstations can free your creativity and bring your ideas to life, fast.
Download our 'Create at the speed of thought' eBook.
Discover how Lenovo Workstations can help you do more, maximising your creative output and productivity.