Better together: How Red Hat and NGINX enhance value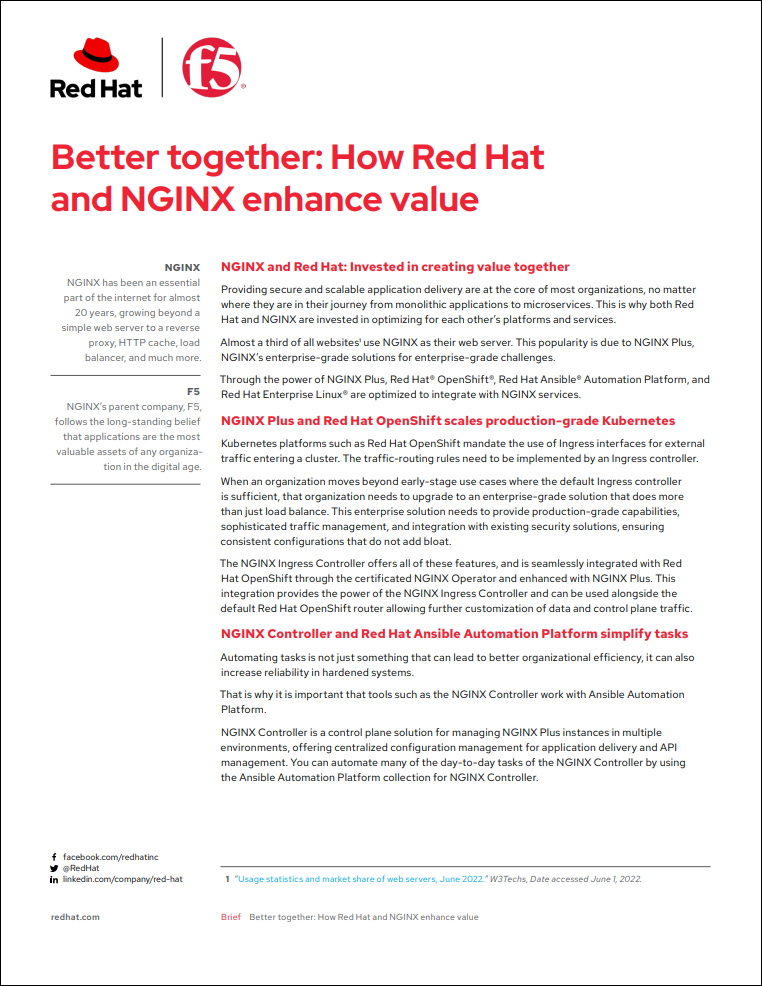 Providing secure and scalable application delivery are at the core of most organizations, no matter where they are in their journey from monolithic applications to microservices. This is why both Red Hat and NGINX are invested in optimizing for each other's platforms and services.
Download this brief to understand how automating tasks is not just something that can lead to better organizational efficiency, it can also increase reliability in hardened systems.