5 Use Cases to Help FP&A Professionals Take Back Their Time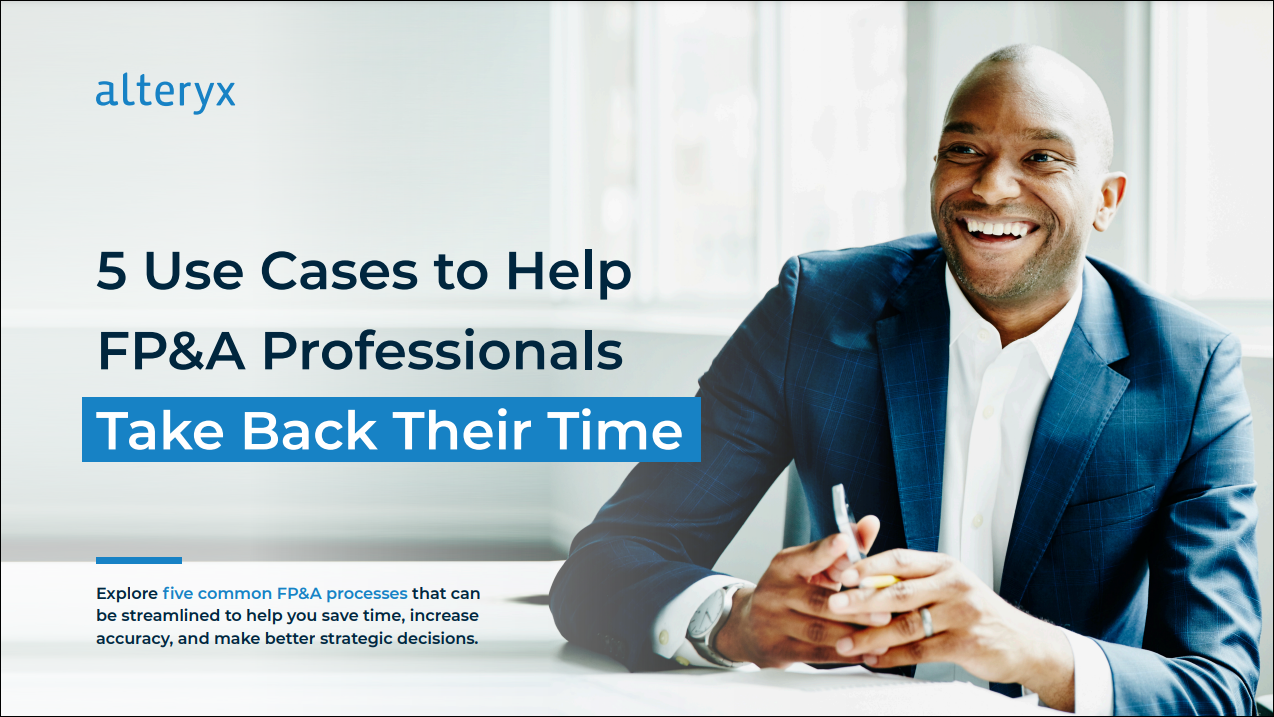 Manual FP&A processes driving you crazy — and taking up all your time? Get the e-book and see five FP&A processes you can streamline to save time, create better forecasts, and make better decisions.
Feel like you're working with outdated data, lacking accuracy in your forecasts, or missing out on insights?
Explore these five common FP&A processes that can be revamped to help you step up your game:
Reconciliation from systems
Automation of management reporting
Demand planning/forecasting
Customer segmentation
Real estate planning
Download the e-book and see how to automate FP&A processes.