The Ultimate Guide to Salesforce Integration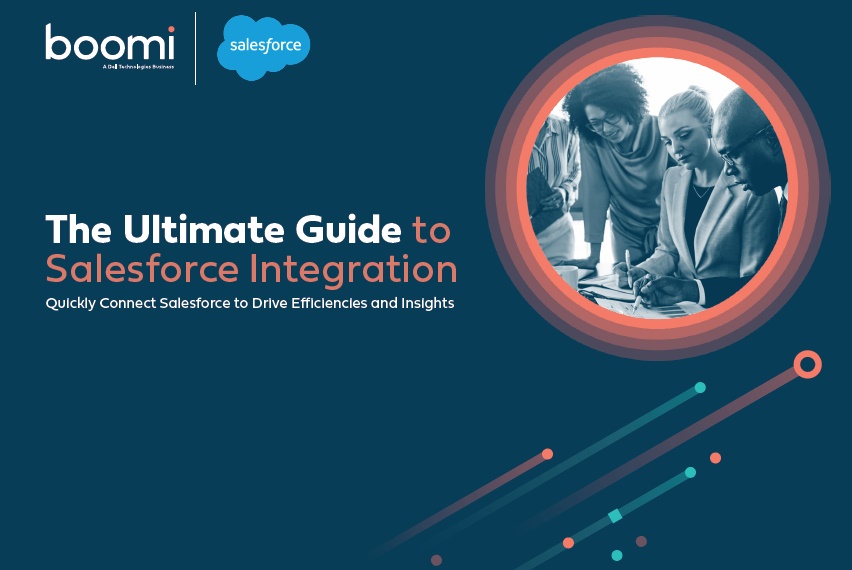 Quickly Connect Salesforce to Drive Efficiencies and Insights
With integration, organizations make Salesforce more valuable through data. By tapping into a cloud-native, low-code integration platform like Boomi, businesses can automate manual data management tasks, ensure far more accurate data, quicken business workflows and provide much greater operational visibility to an organization.
Through integration, you can connect Salesforce to other critical business applications for enterprise management, finance, human resources, operations and logistics.
The following guide offers a wealth of ideas and insights for planning your Salesforce integration projects.