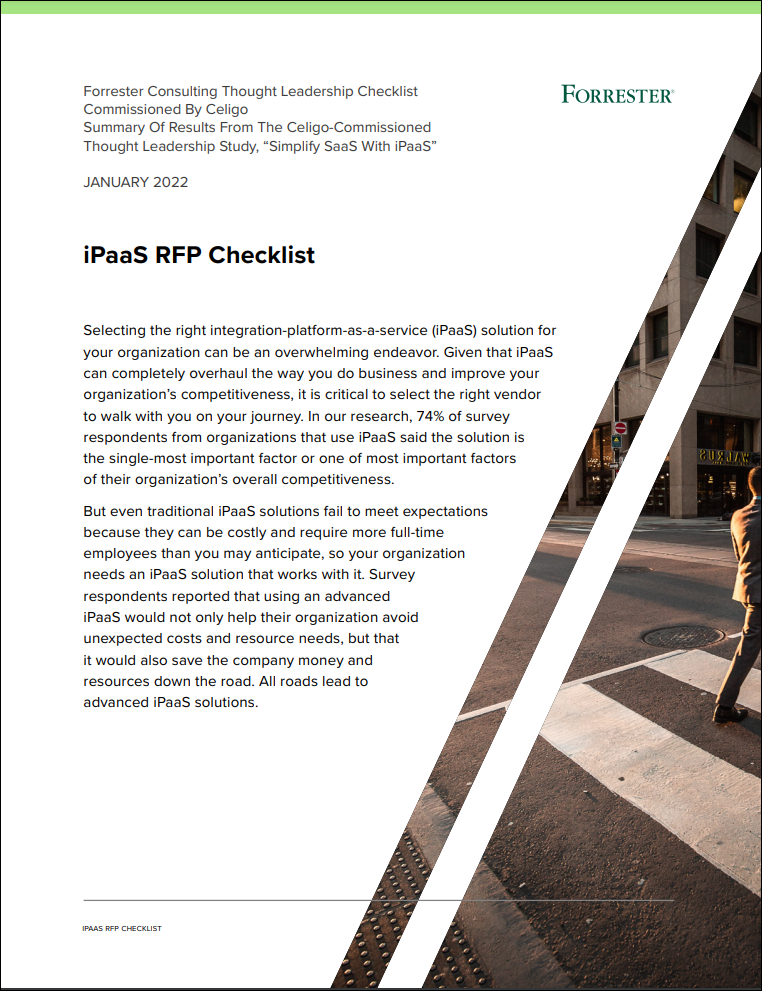 A Forrester survey found 74% of tech leaders said an Integration Platform as a Service (iPaaS) was critical for their company's competitiveness.
Choosing the right iPaaS can therefore be an overwhelming task. The right iPaaS can transform your organization's efficiency, agility, and even impact your customer experience. It's crucial to pick a right vendor that will take you through this journey.
Download this guide to explore Forrester's insights on how to develop an RFP for selecting the ideal iPaaS solution for your business.