Optimizing Your Modern Contact Center: A Self-Assessment Guide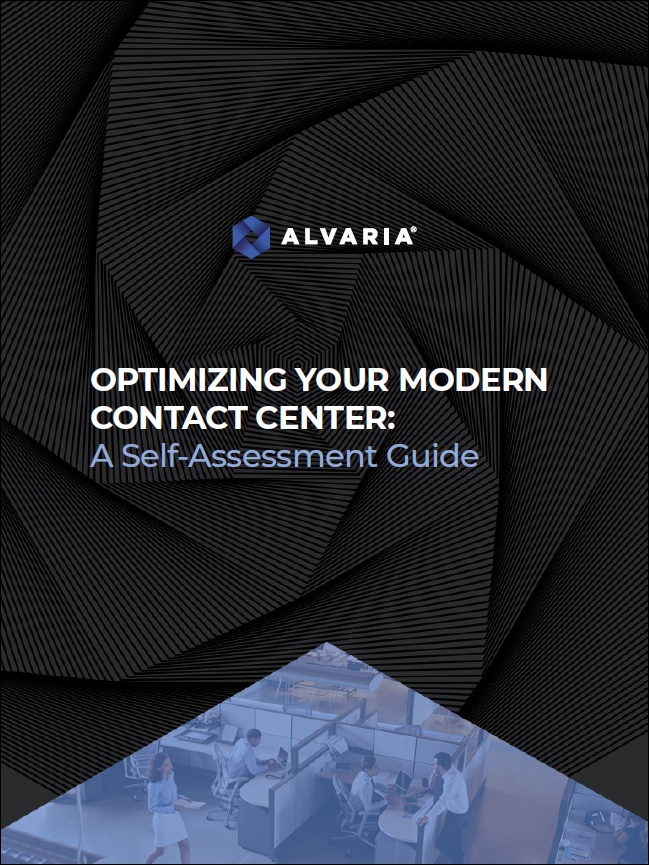 Optimizing agent performance and customer experience in a modern call center presents a unique set of challenges. The rise of the virtual call center and the demands of omnichannel engagement are two primary reasons.
This self-assessment guide focuses on four of the biggest challenges facing today's contact centers. Keep reading on to see if you have the right solutions in place to turn these challenges into competitive advantages.
About Alvaria

Alvaria helps organizations efficiently manage and engage the modern workforce and connect compliantly with customers and prospects. Our open, innovative multi-platform is purpose built for two core competencies: a feature-rich, intuitive, and intelligent workforce engagement management platform, and a multi-channel proactive compliant outreach platform. Alvaria, the result of the merger of world leaders – Aspect Software and Noble Systems – is proudly celebrating 50 years in business reshaping customer and employee experience.