Improve Agent Engagement with Automation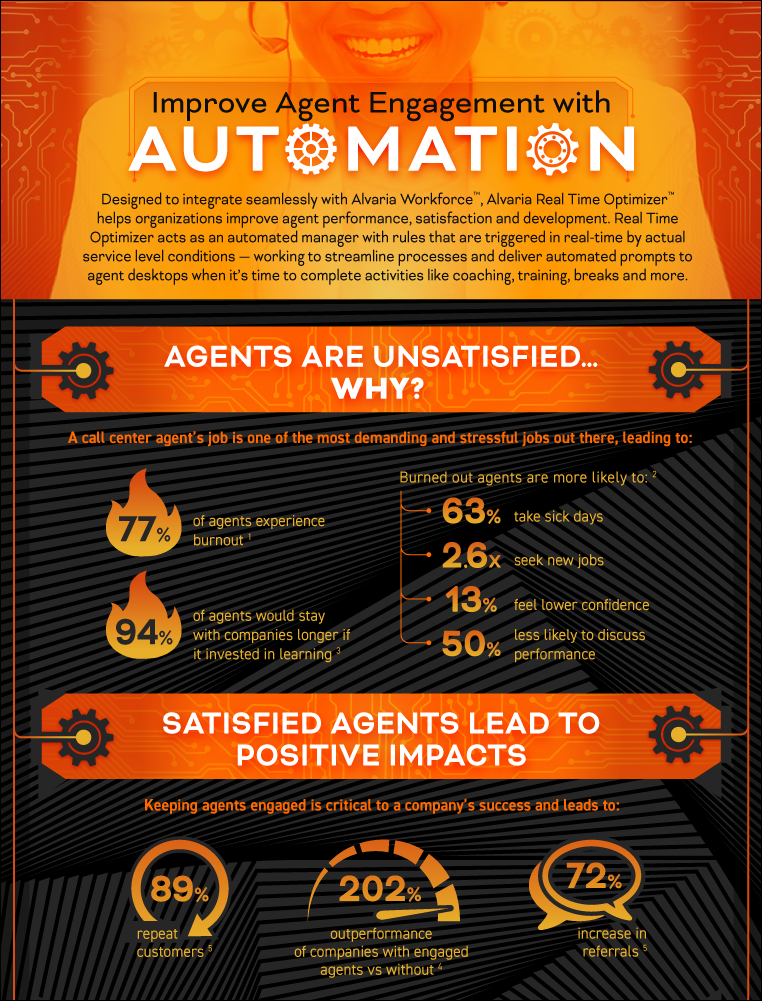 Designed to integrate seamlessly with Alvaria Workforce, Alvaria Real Time Optimizer helps organizations improve agent performance, satisfaction and development. Real Time Optimizer acts as an automated manager with rules that are triggered in real-time by actual service level conditions — working to streamline processes and deliver automated prompts to agent desktops when it's time to complete activities like coaching, training, breaks, and more.
Download this infographic to see how Al-powered and Alvaria Workforce-integrated productivity solutions can modernize and create a lasting impact for your contact center.
About Alvaria

Alvaria helps organizations efficiently manage and engage the modern workforce and connect compliantly with customers and prospects. Our open, innovative multi-platform is purpose built for two core competencies: a feature-rich, intuitive, and intelligent workforce engagement management platform, and a multi-channel proactive compliant outreach platform. Alvaria, the result of the merger of world leaders – Aspect Software and Noble Systems – is proudly celebrating 50 years in business reshaping customer and employee experience.