Boomi Helps International Justice Mission Improve the Donor Experience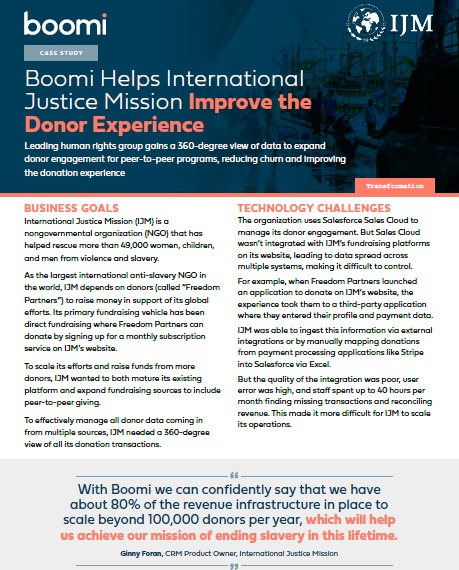 Leading human rights group gains a 360-degree view of data to expand donor engagement for peer-to-peer programs, reducing churn and improving the donation experience
The organization has full control of the donor experience and donor data, as Boomi automatically transfers data such as donor details and donation history from the payment processing applications Stripe and Braintree into Salesforce.
With Boomi, IJM has automated error handling between systems, as Boomi compares transactions it has managed with records in Salesforce, finding missing information and automatically transferring that data to Salesforce.
Boomi's cloud-based, low-code development platform was particularly valuable for IJM, which Boomi Professional Services taught the small team to learn in a week.