The American Cancer Society Leverages the Boomi Platform to Serve 30,000 Patients Yearly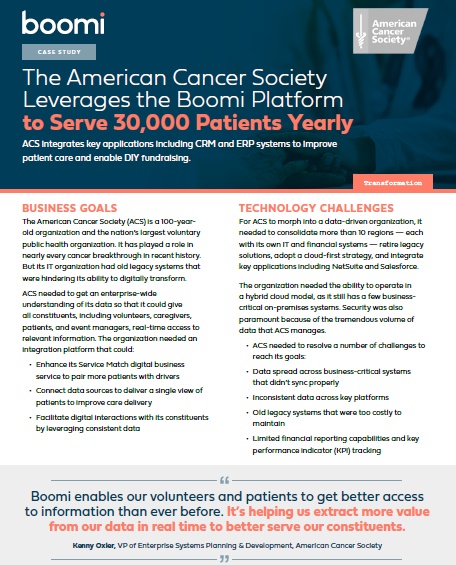 ACS integrates key applications including CRM and ERP systems to improve patient care and enable DIY fundraising.
With Boomi, ACS was able to quickly integrate Salesforce and NetSuite, giving volunteers, patients, caregivers, and event managers better access to real-time data. Boomi helps ensure that revenue and expense information for fundraising events managed in NetSuite is consistent with fundraising event data managed in Salesforce.
Integration with other key applications including Concur for travel and expense management helps the organization streamline business processes, and connection with its data warehouse delivers access to historical information.